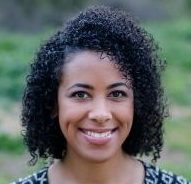 Anna King, LCSW, PMH-C
Licensed Clinical Social Worker
Certified in Perinatal Mental Health
Anna earned her Master of Social Work degree from the University of Southern California and is currently a doctoral student in the Integral and Transpersonal Psychology program at the California Institute of Integral Studies. She is a Licensed Clinical Social Worker and is certified as a Perinatal Mental Health Specialist.
She is trained in trauma-informed yoga and integrates a holistic, mind-body oriented approach in her work with clients.
Training and Experience
Anna has experience in providing counseling and crisis support to clients experiencing a range of mental health and chronic health conditions, and specializes in perinatal mood and anxiety disorders such as postpartum depression and anxiety. She has worked in the Neonatal Intensive Care Unit (NICU) and understands the unique needs of parents with medically-compromised children. Anna also identifies as a sex positive and LGBTQIA+ affirmative therapist. She has supported clients in exploring spirituality, grief and loss, phase of life and adjustment issues, highly sensitive person (HSP) trait, issues of diversity and racial/ethnic identity, and intergenerational trauma for BIPOC. She also has experience supporting adult children of parents with personality disorders. Her practice is inspired by: attachment, psychoanalytic, and systems theories, as well as somatic, humanistic, and transpersonal psychology.